An overnight trip to Kettle Moraine State Park – Southern Unit.
Photos by me and Matt Bozek
---
Part 1 – Crystal Lake to Geneva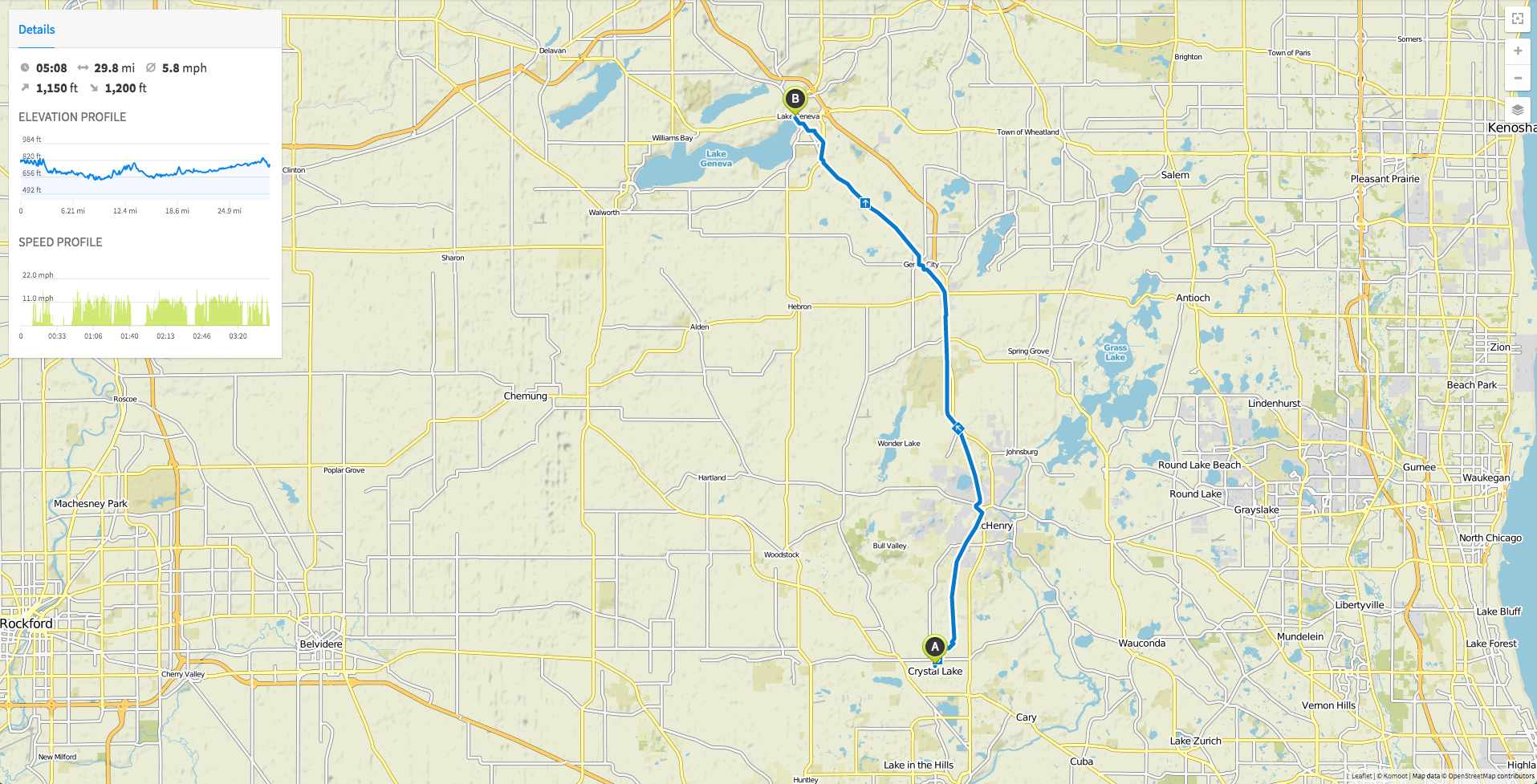 We started out by taking the train to Crystal Lake, to get past the Chicago traffic.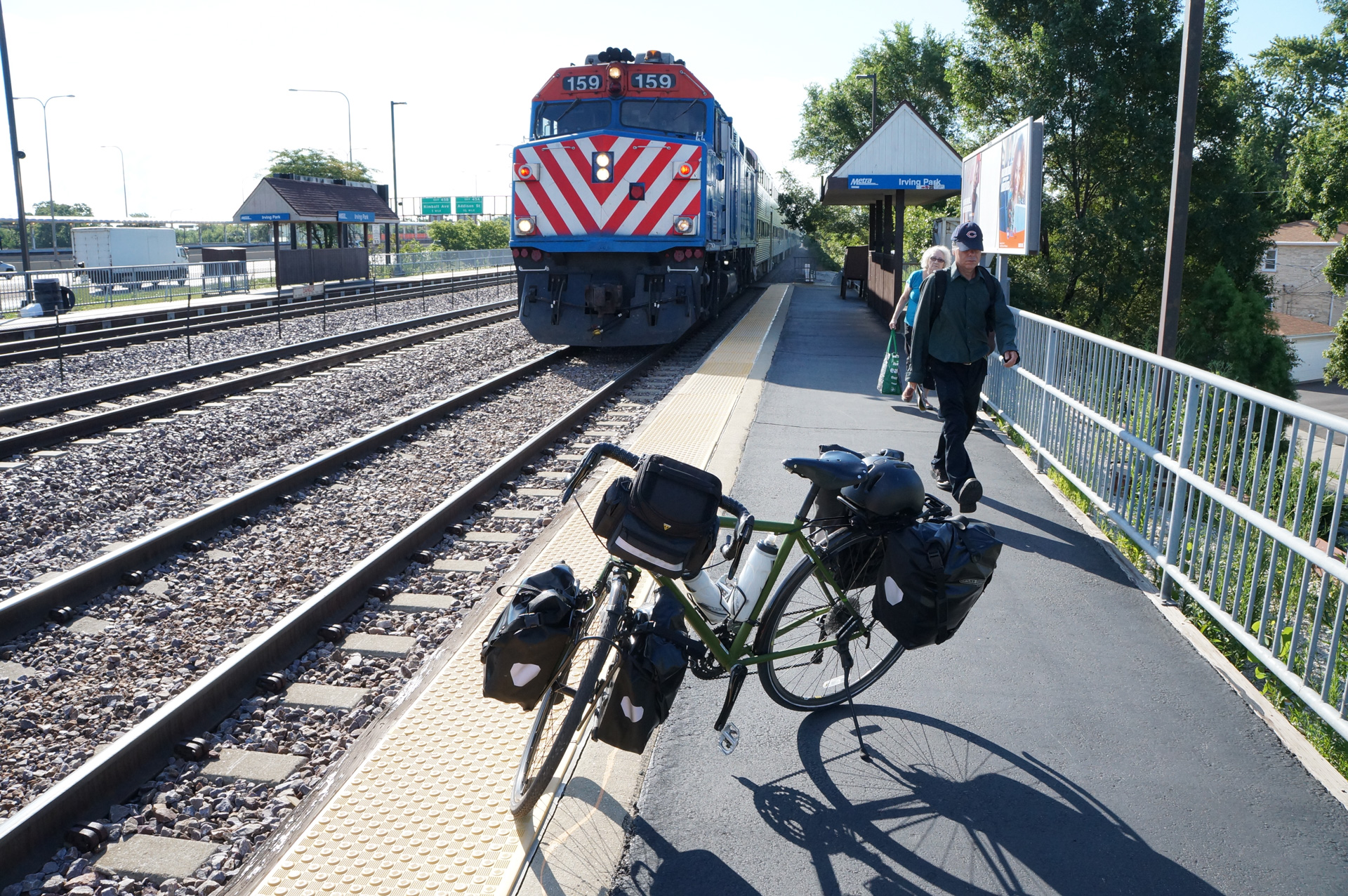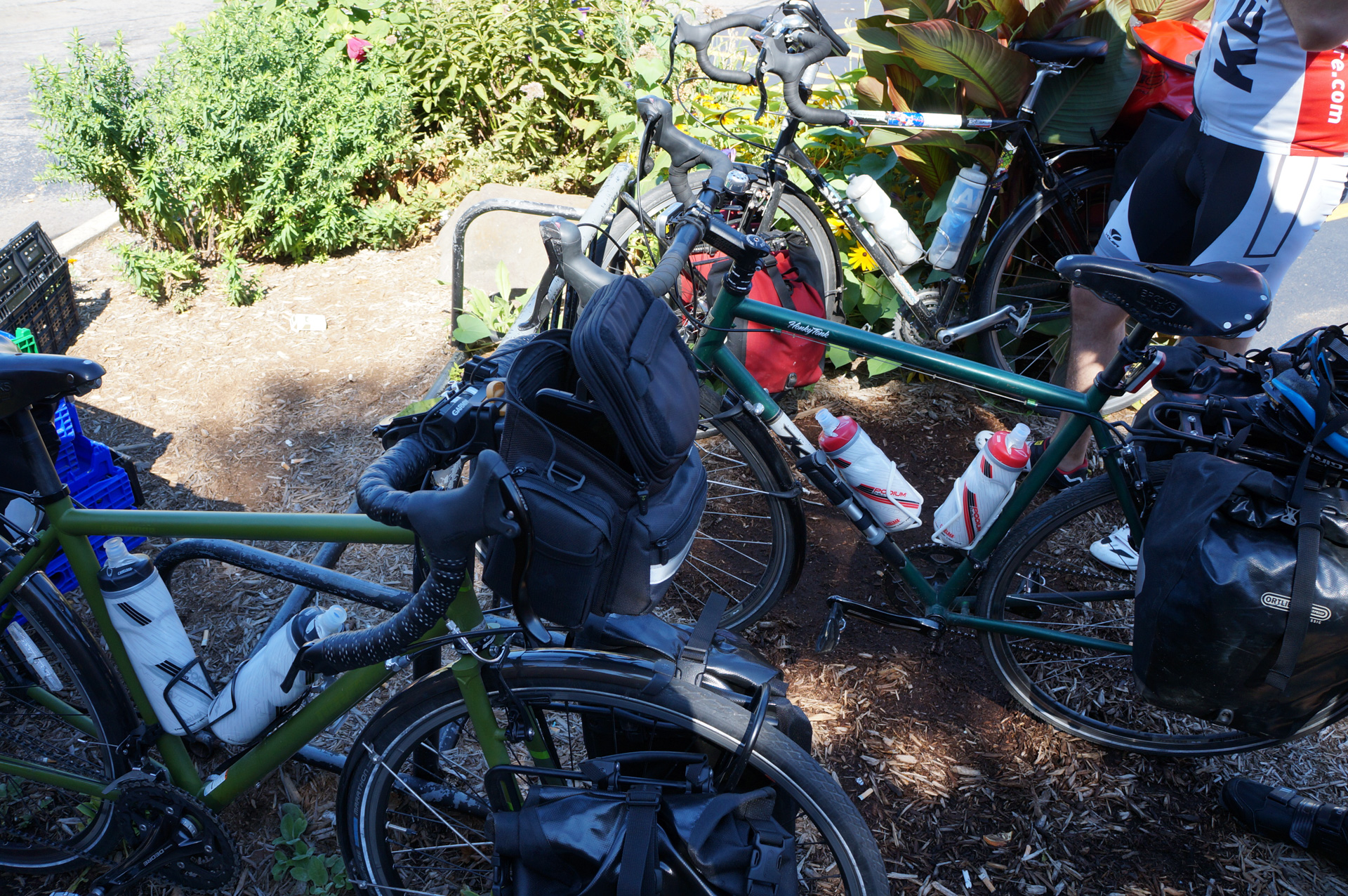 From Crystal Lake we got onto the Illinois Prairie Path, which stretches for miles though rural Illinois.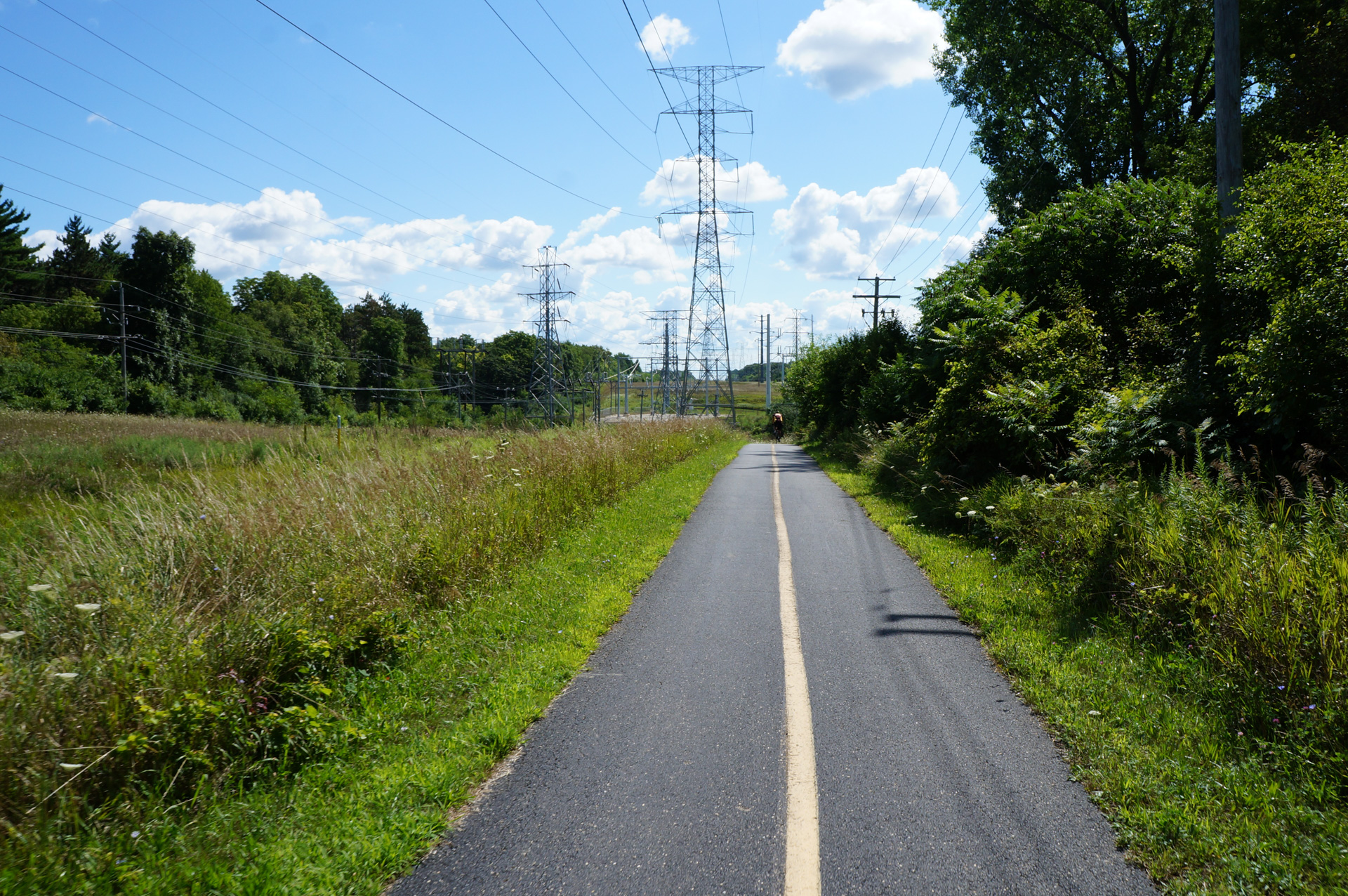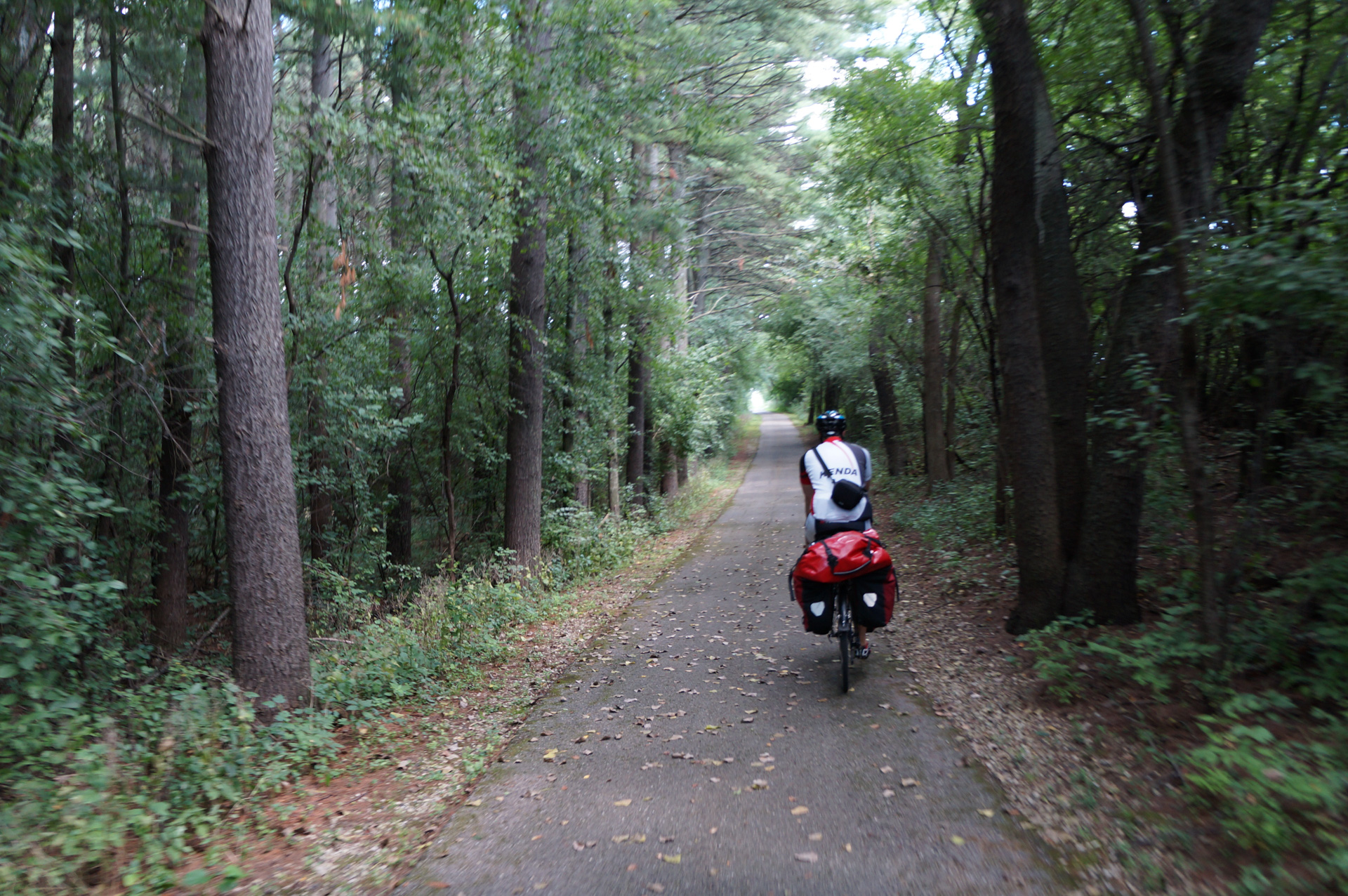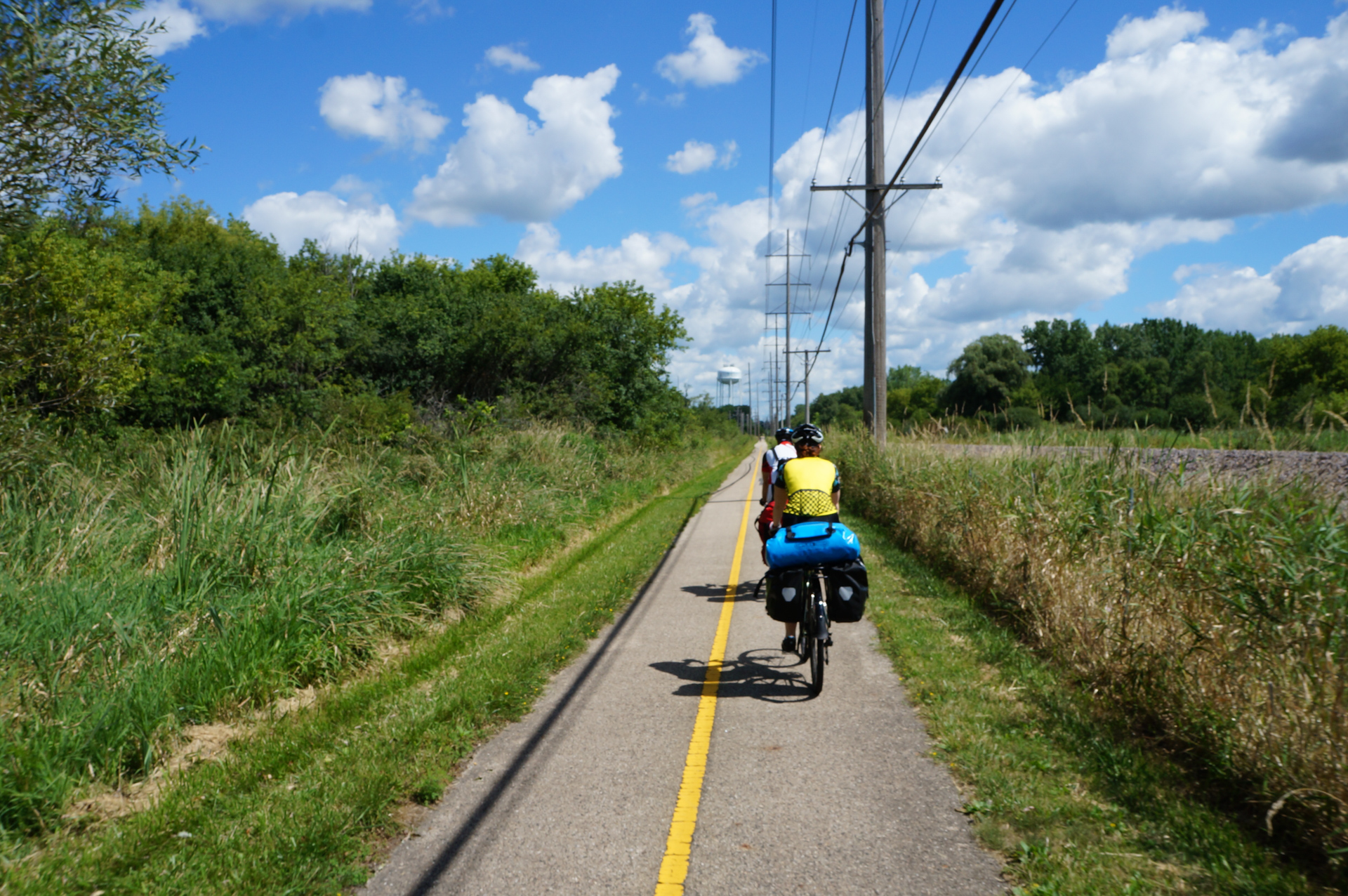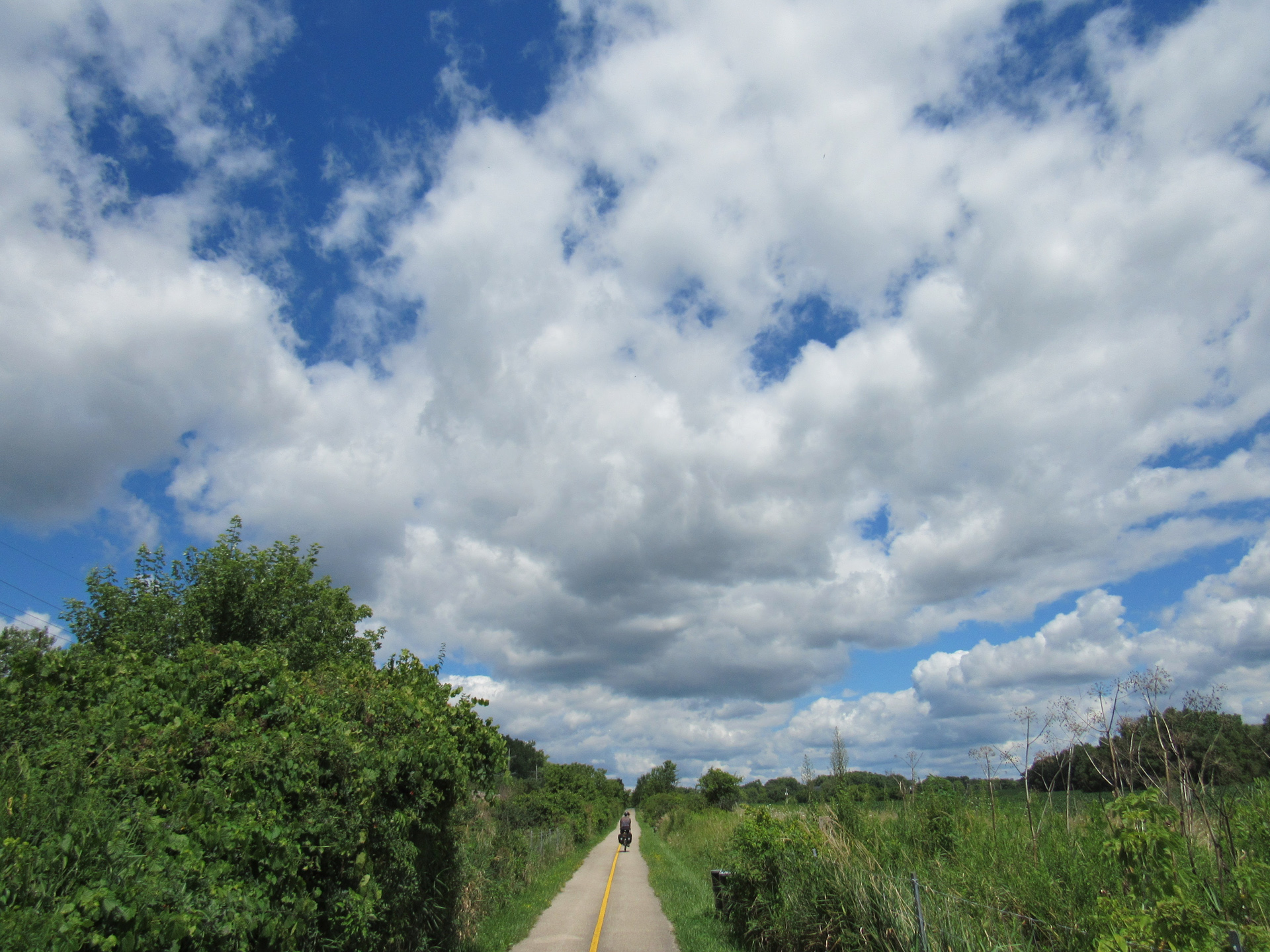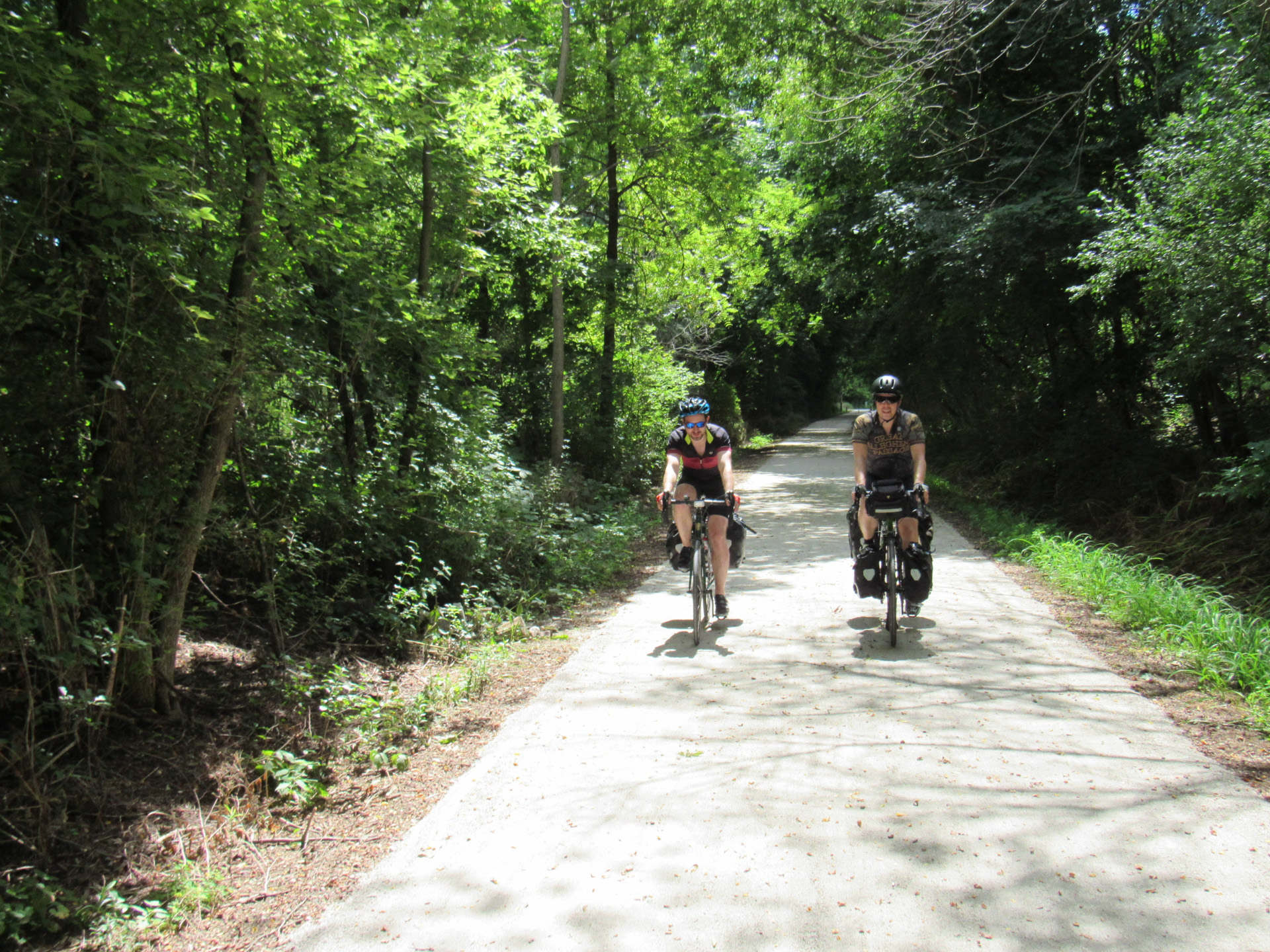 We stopped off at Lake Geneva for lunch about halfway thought the trip.  Lake Geneva is very pretty, but crowded.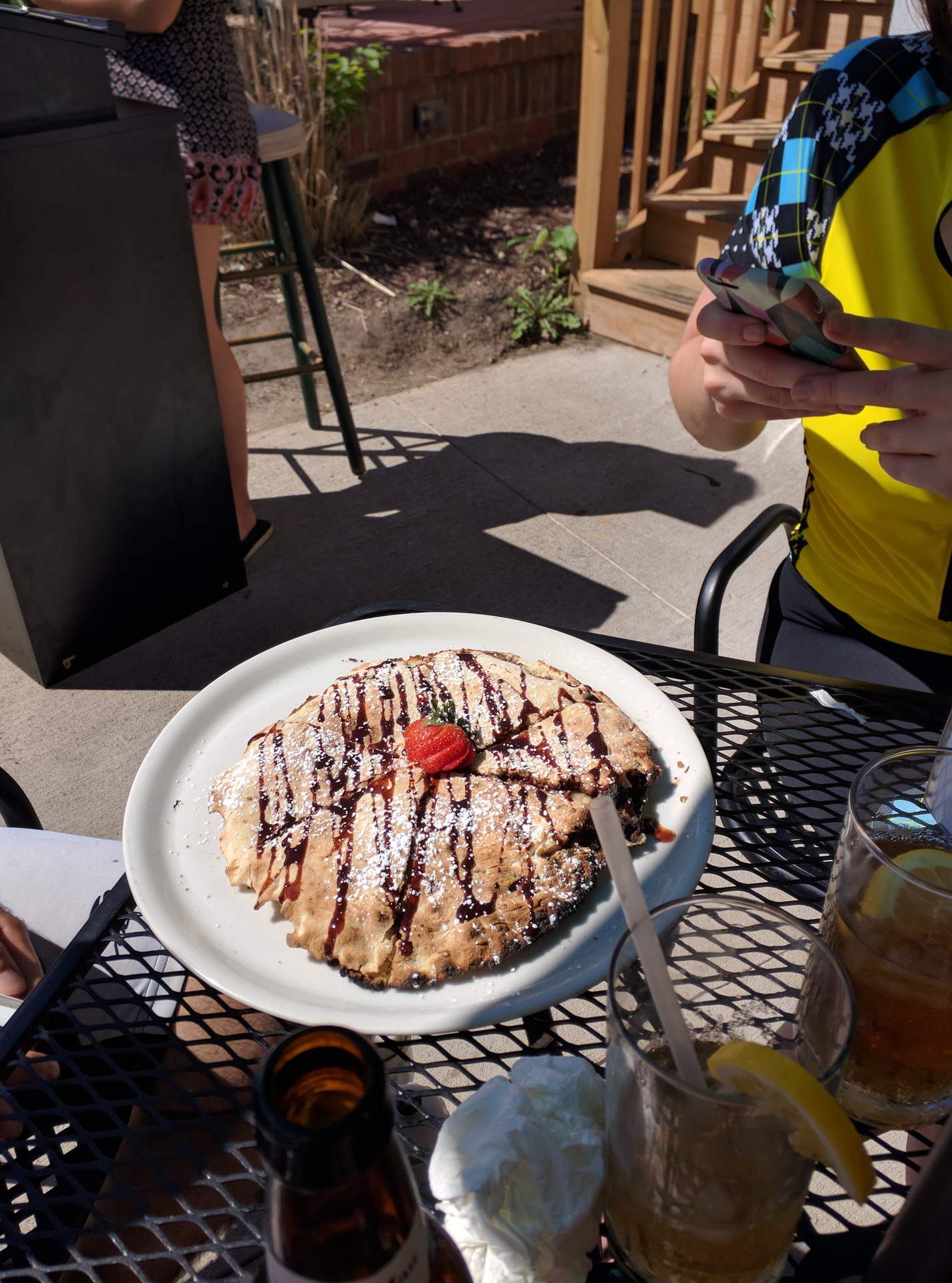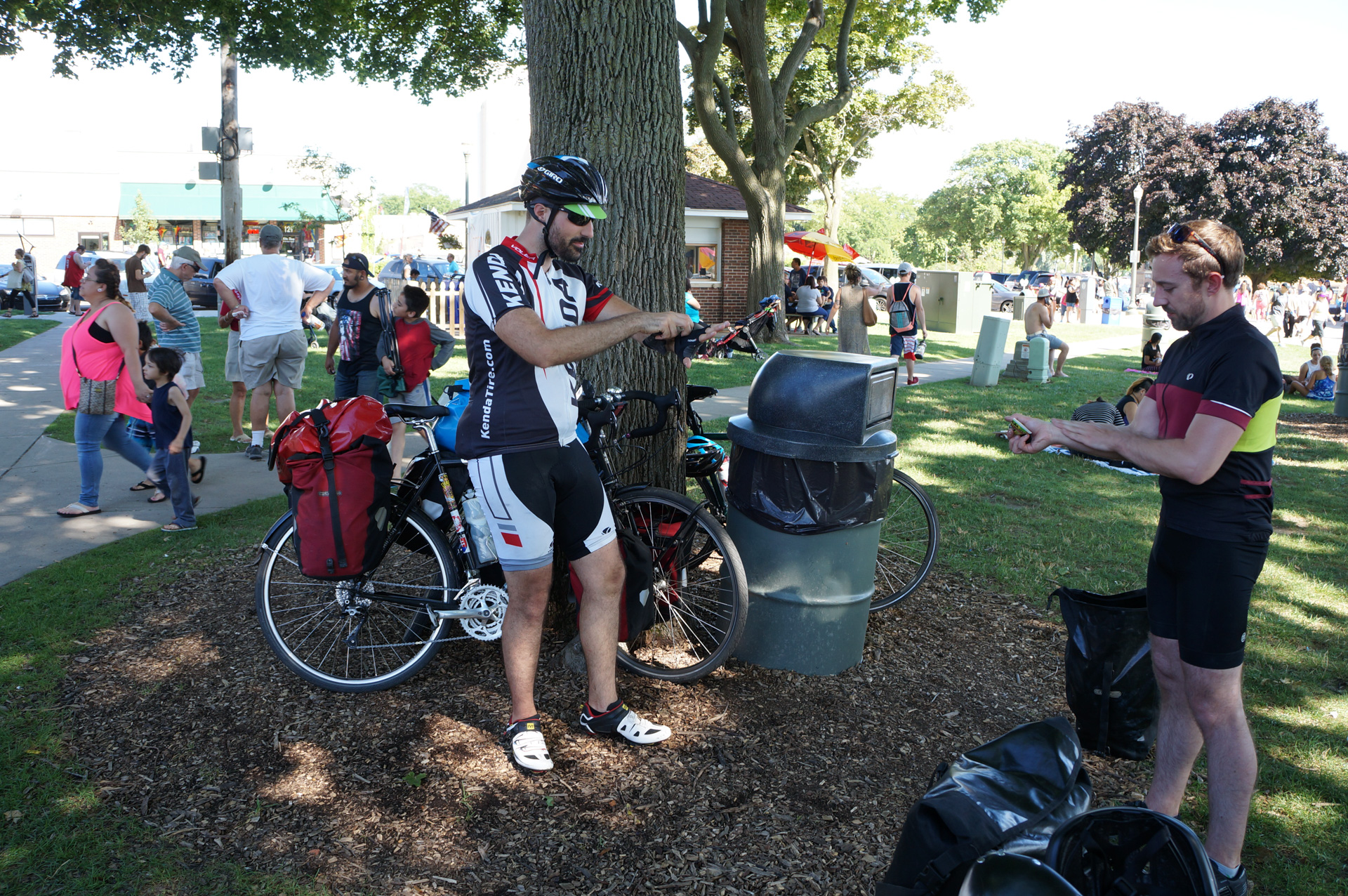 Lake Geneva to Kettle Moraine
After getting some lunch and relaxing a bit at Lake Geneva, we headed for the campsite at Kettle Moraine.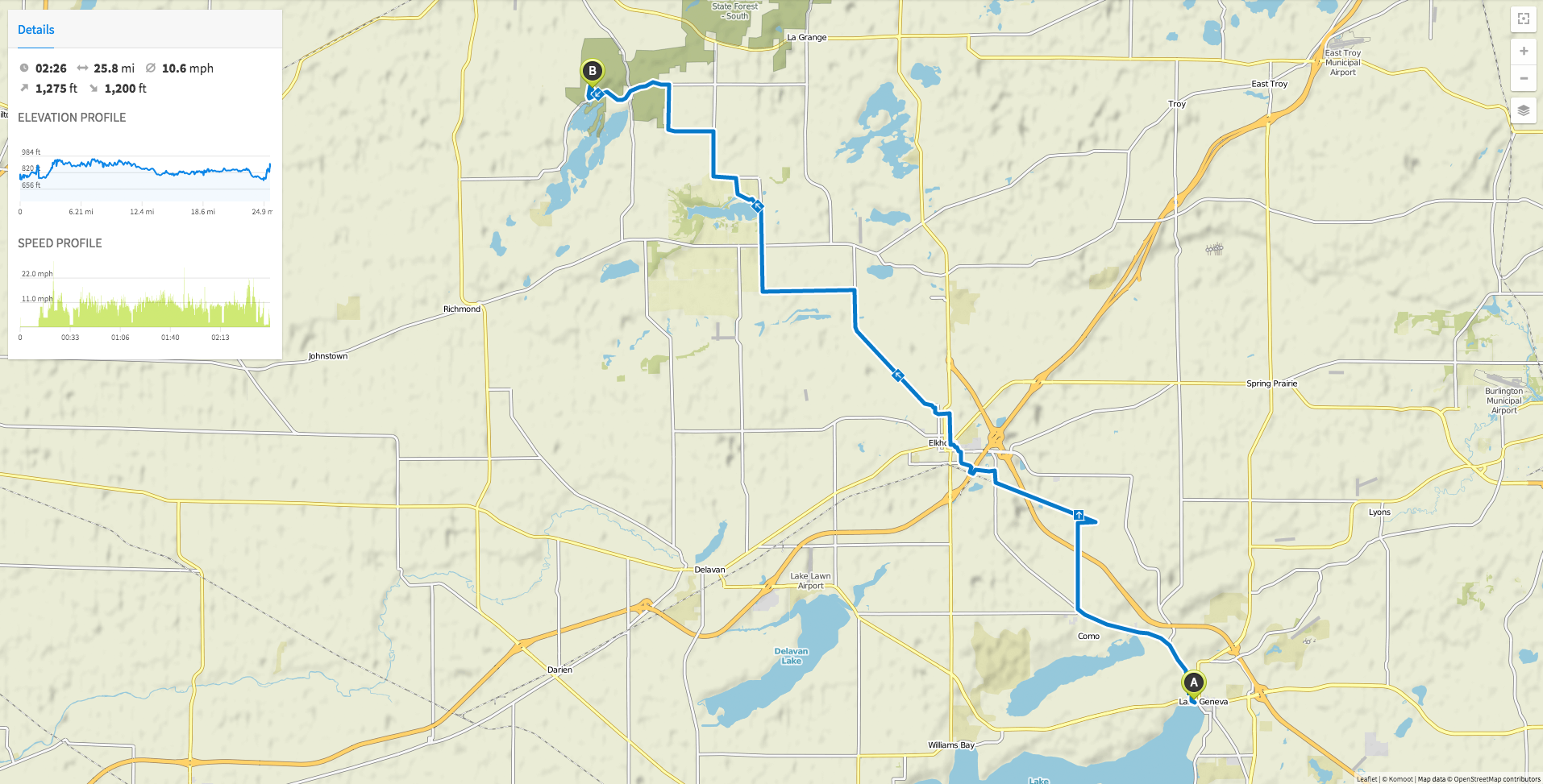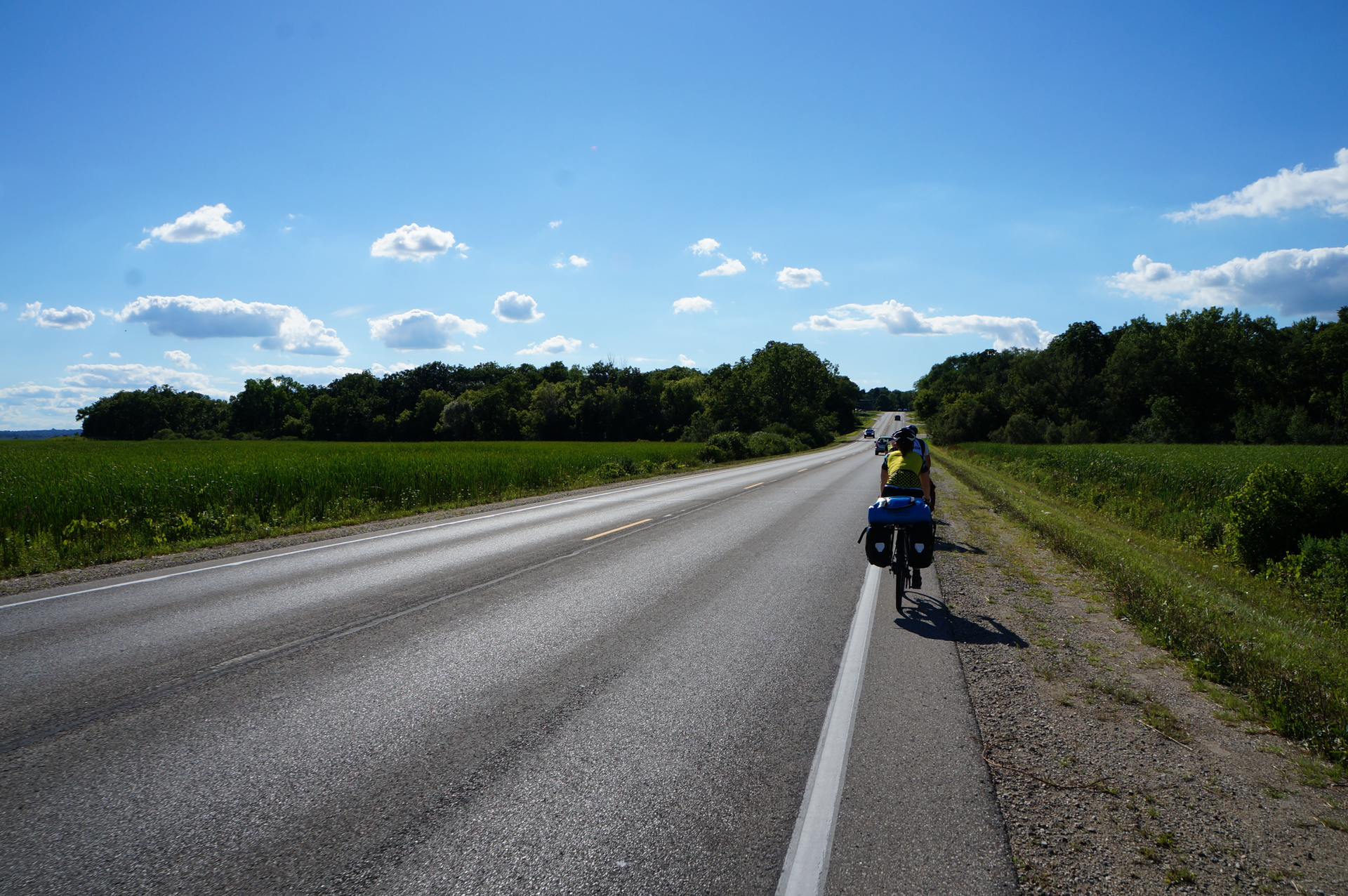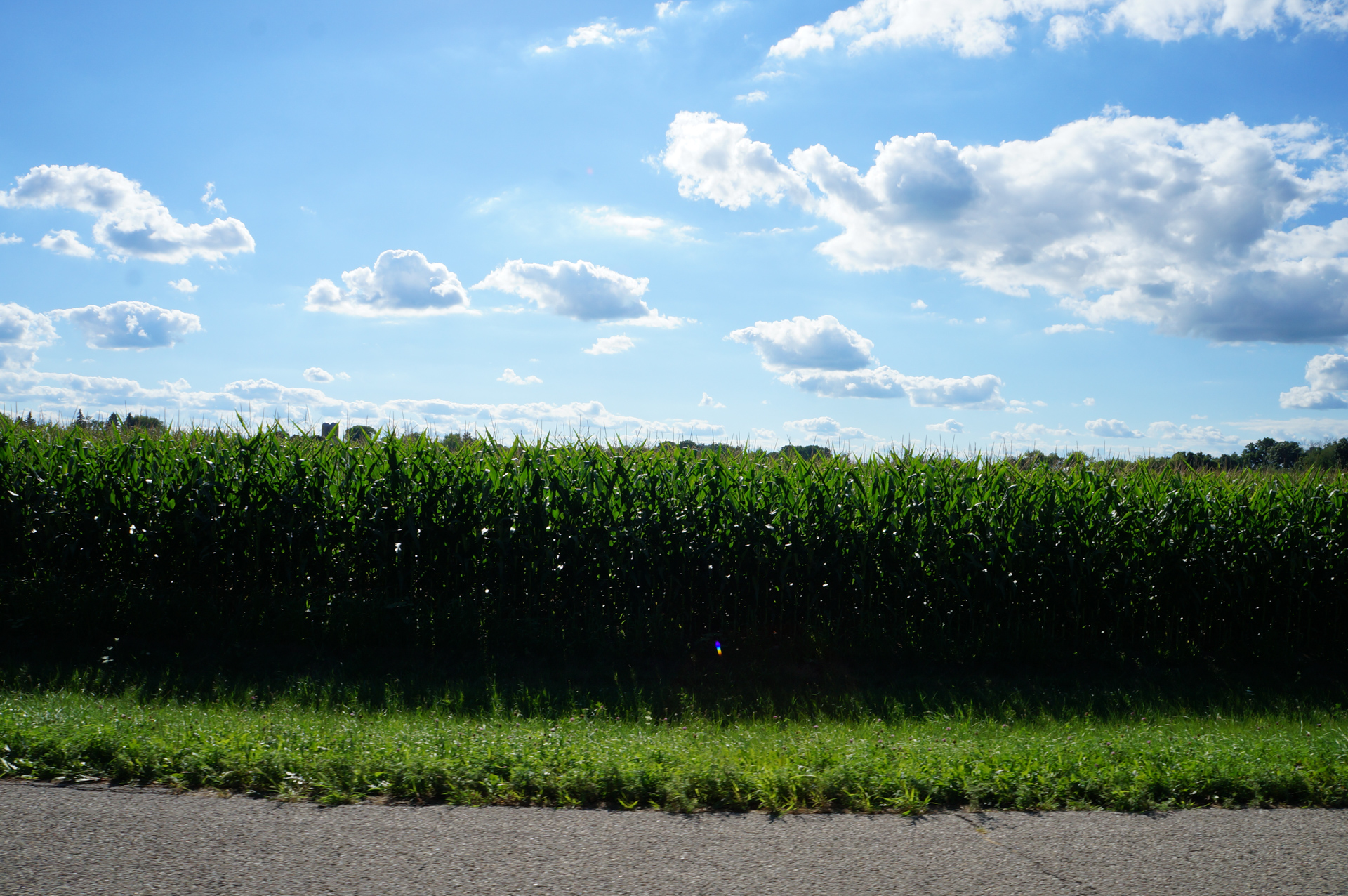 Once we got into the real farmland, the roads got much nicer.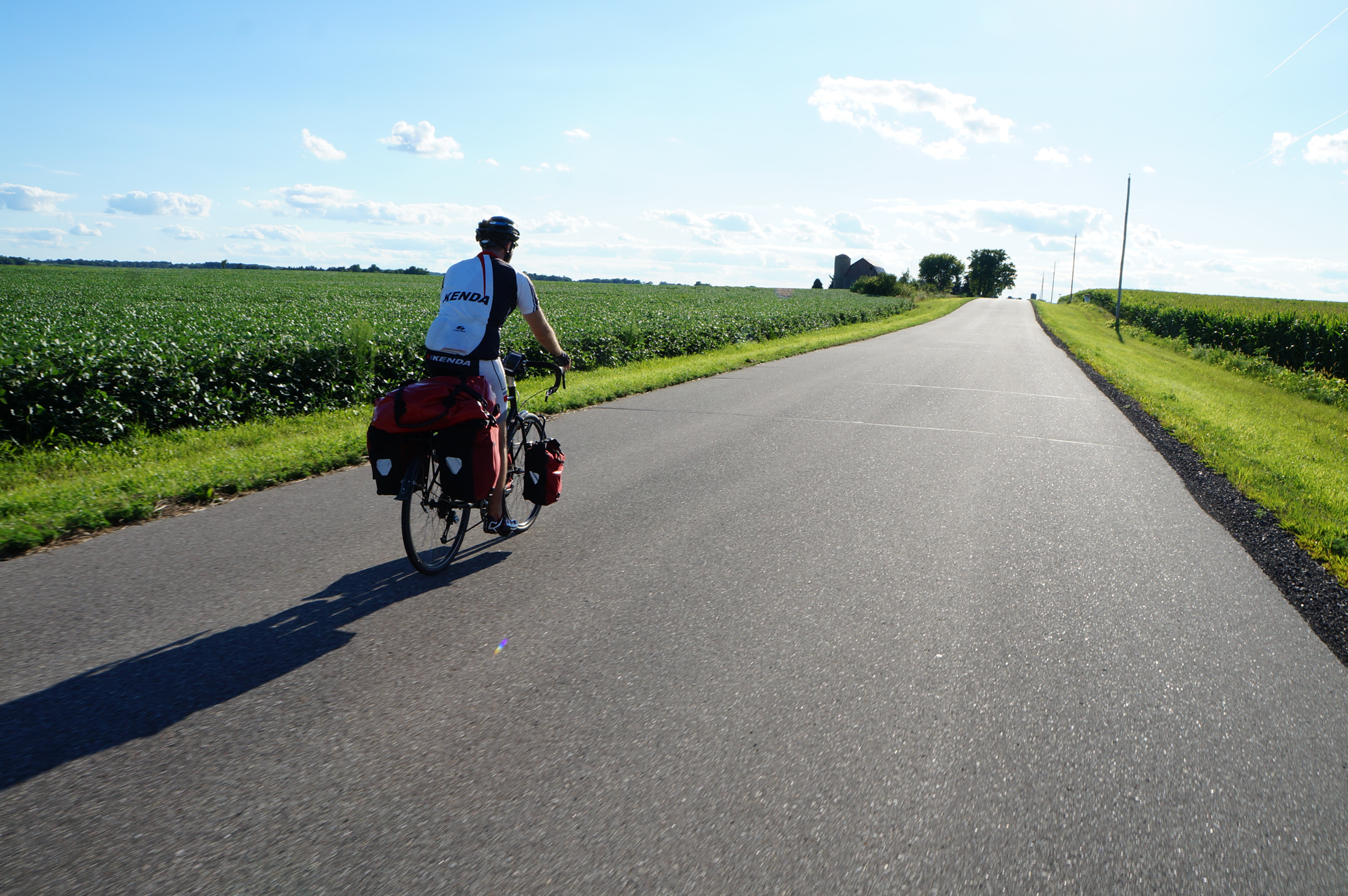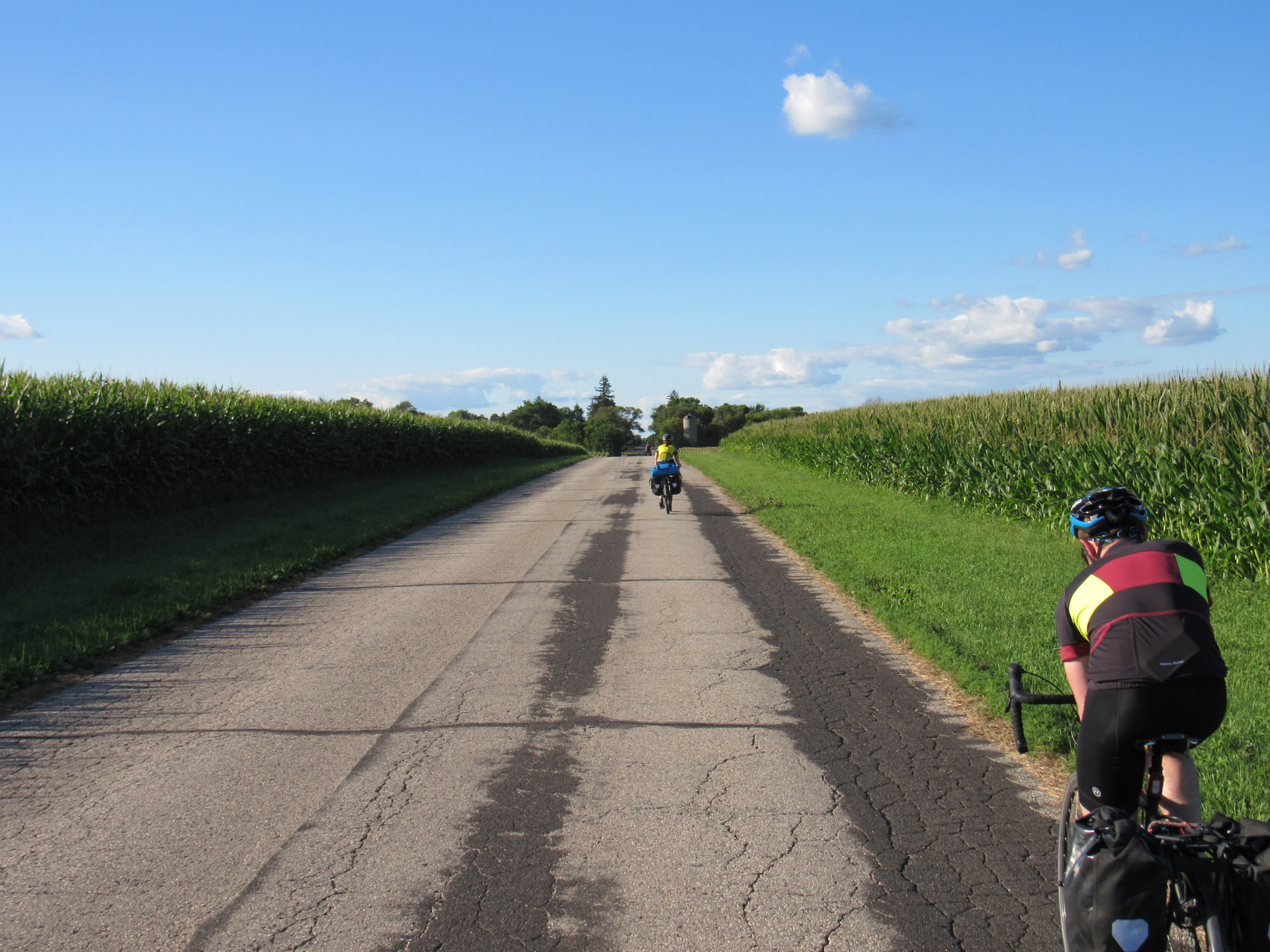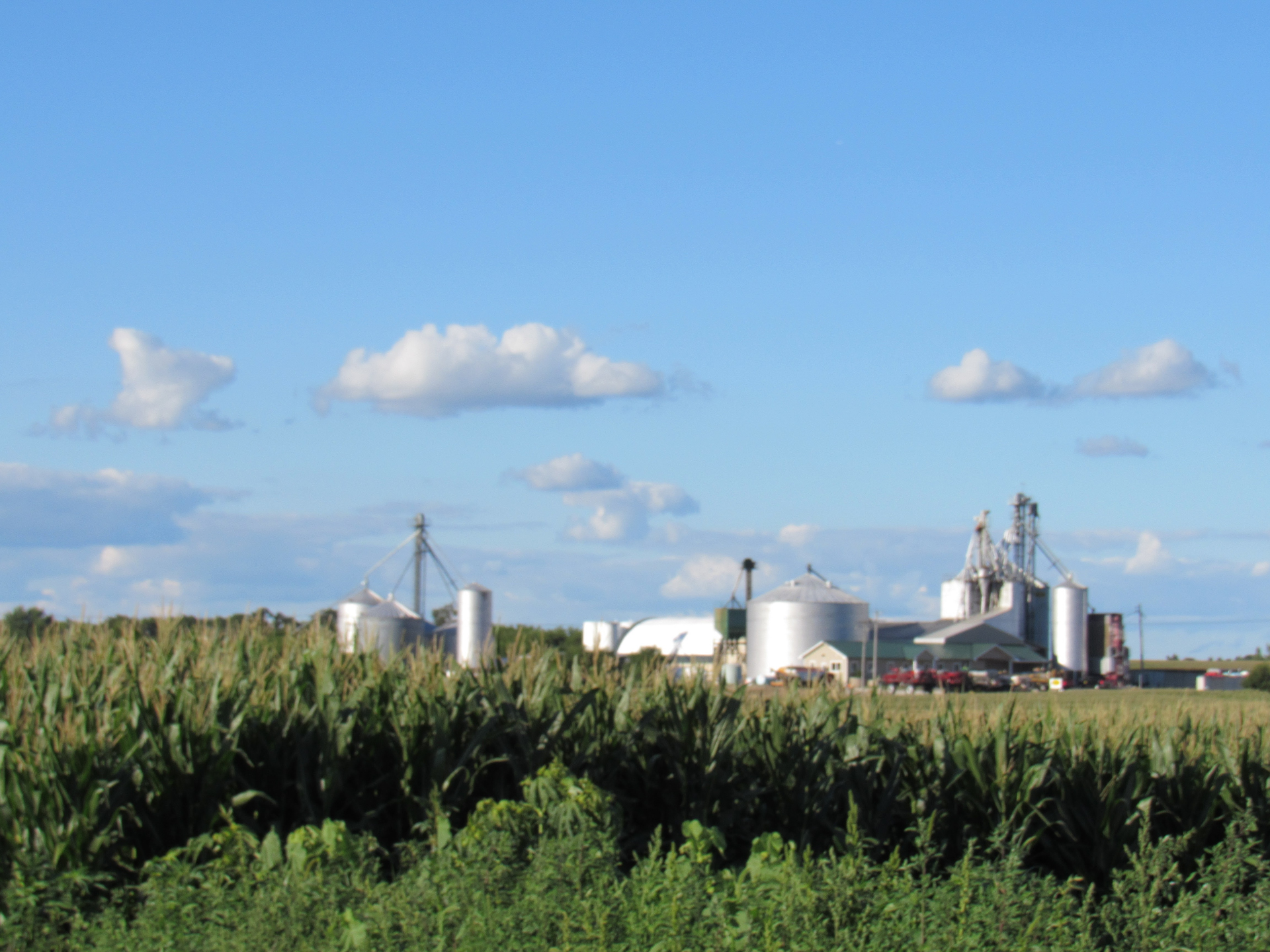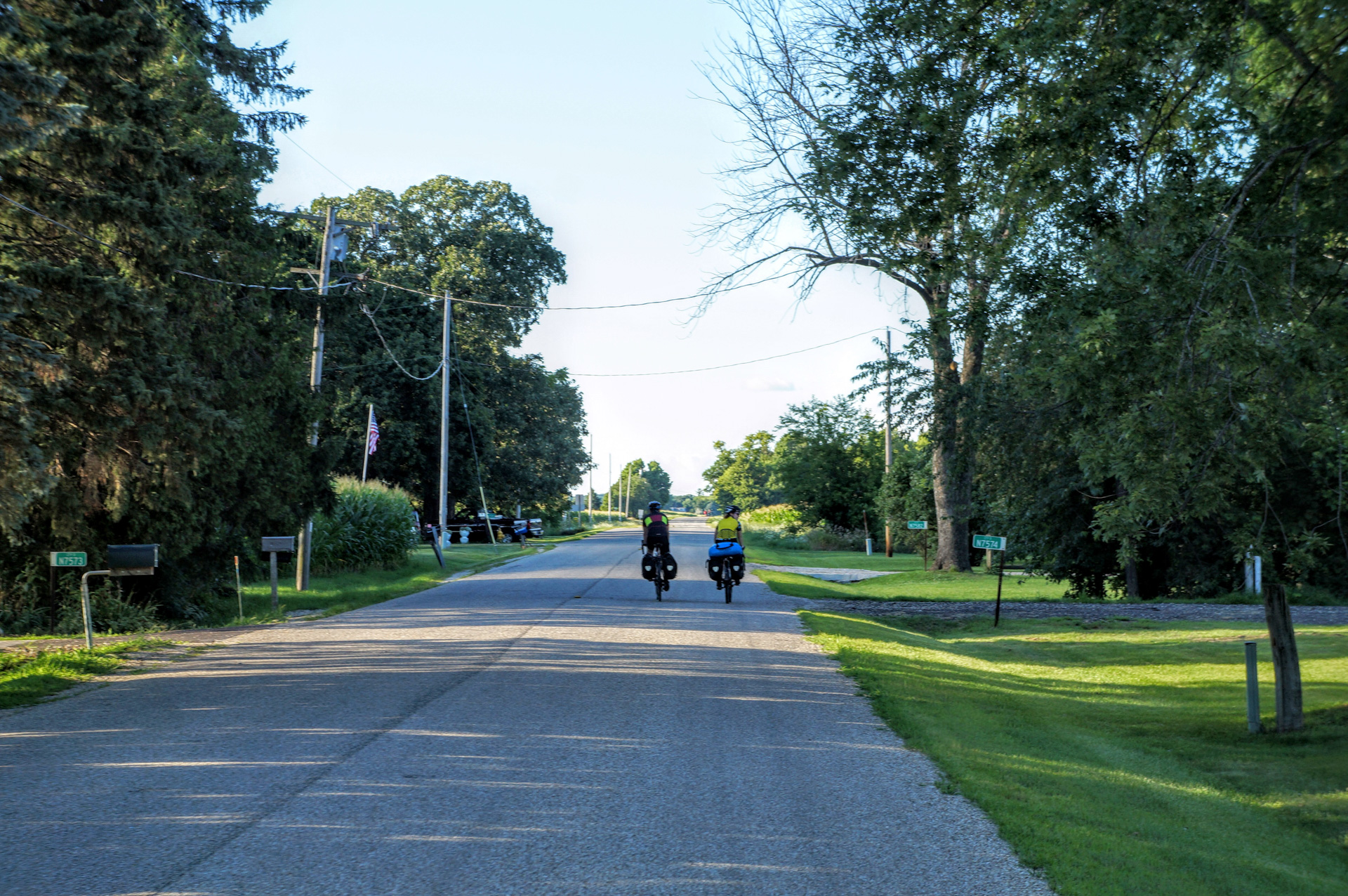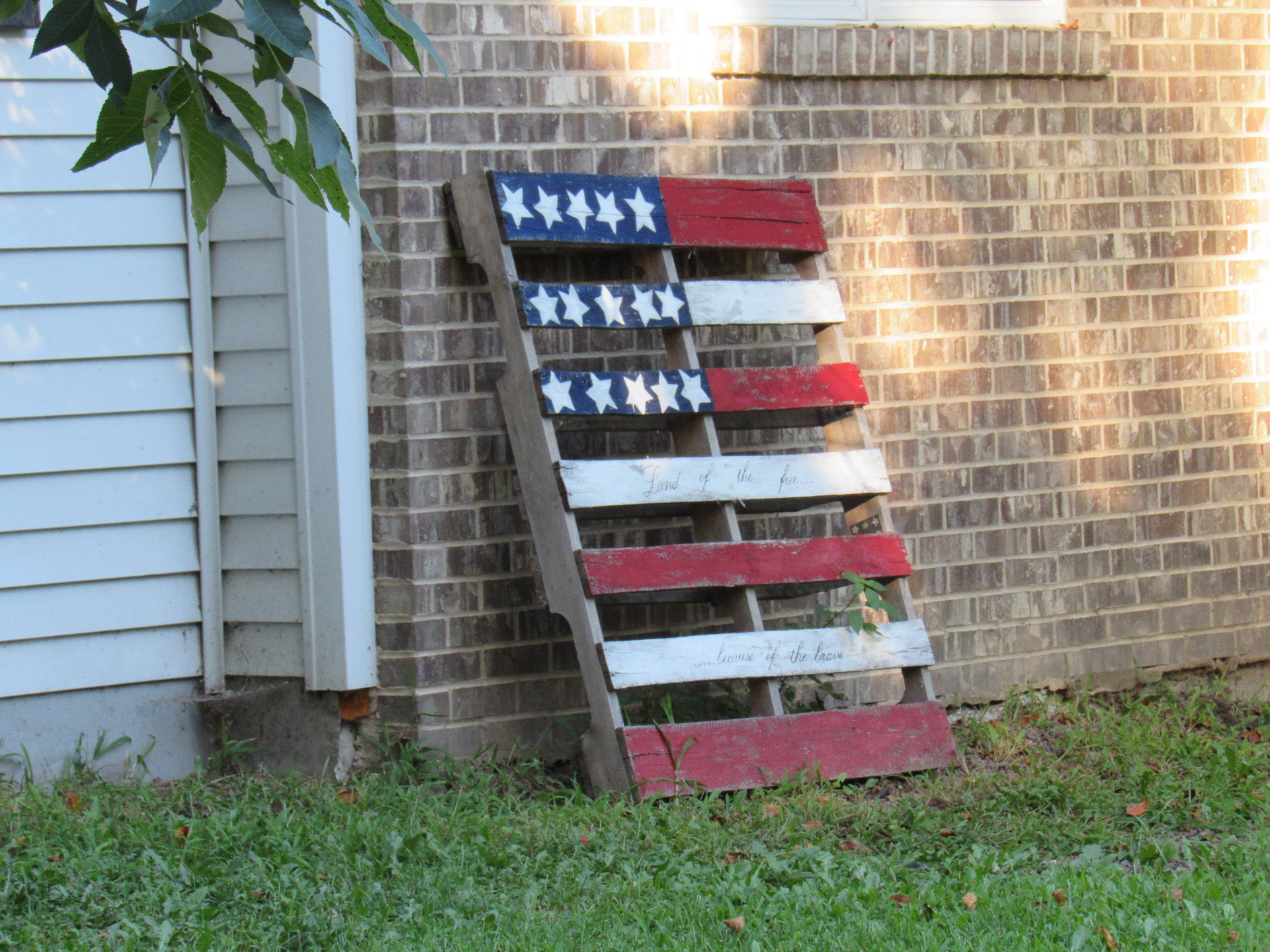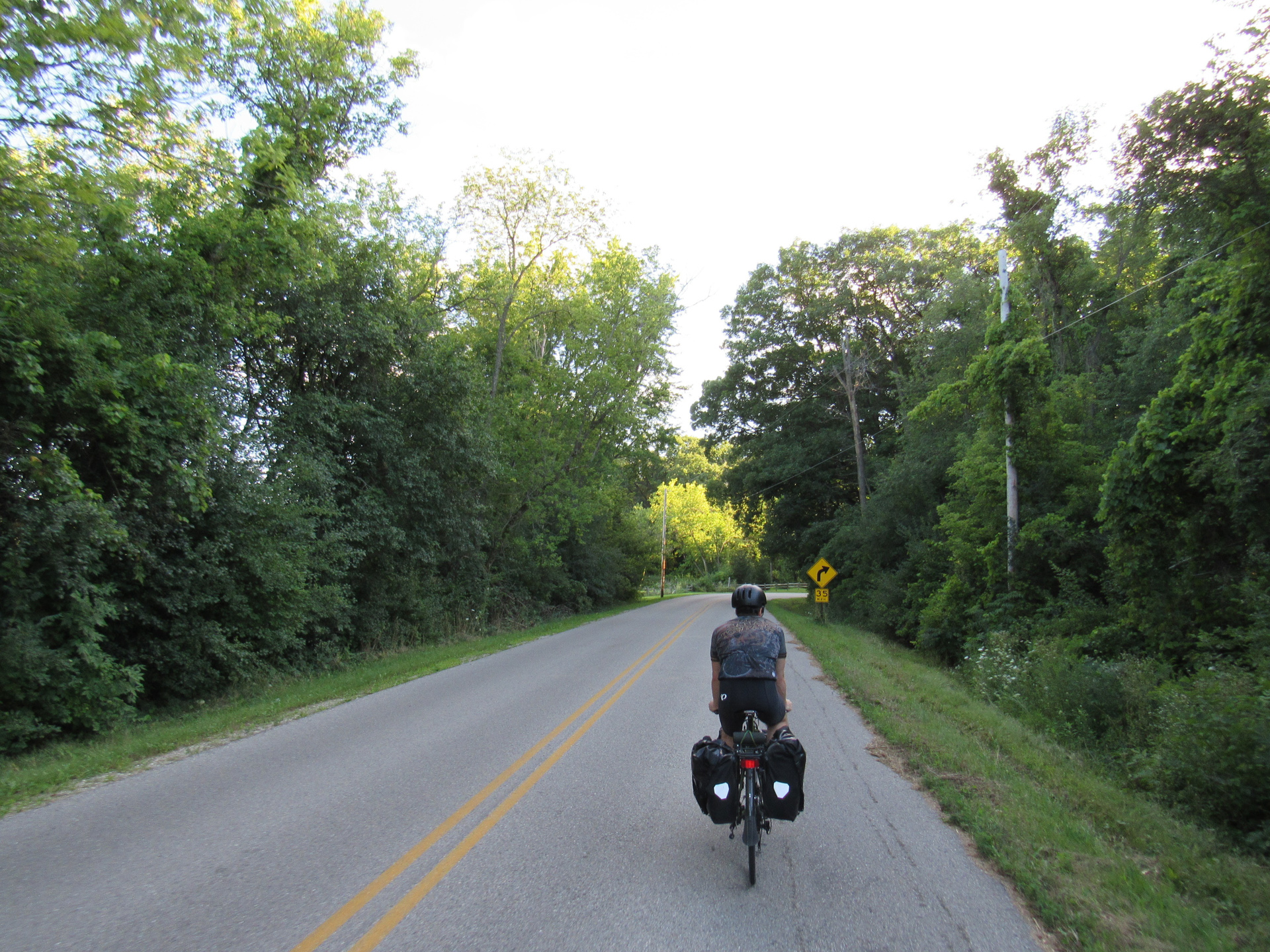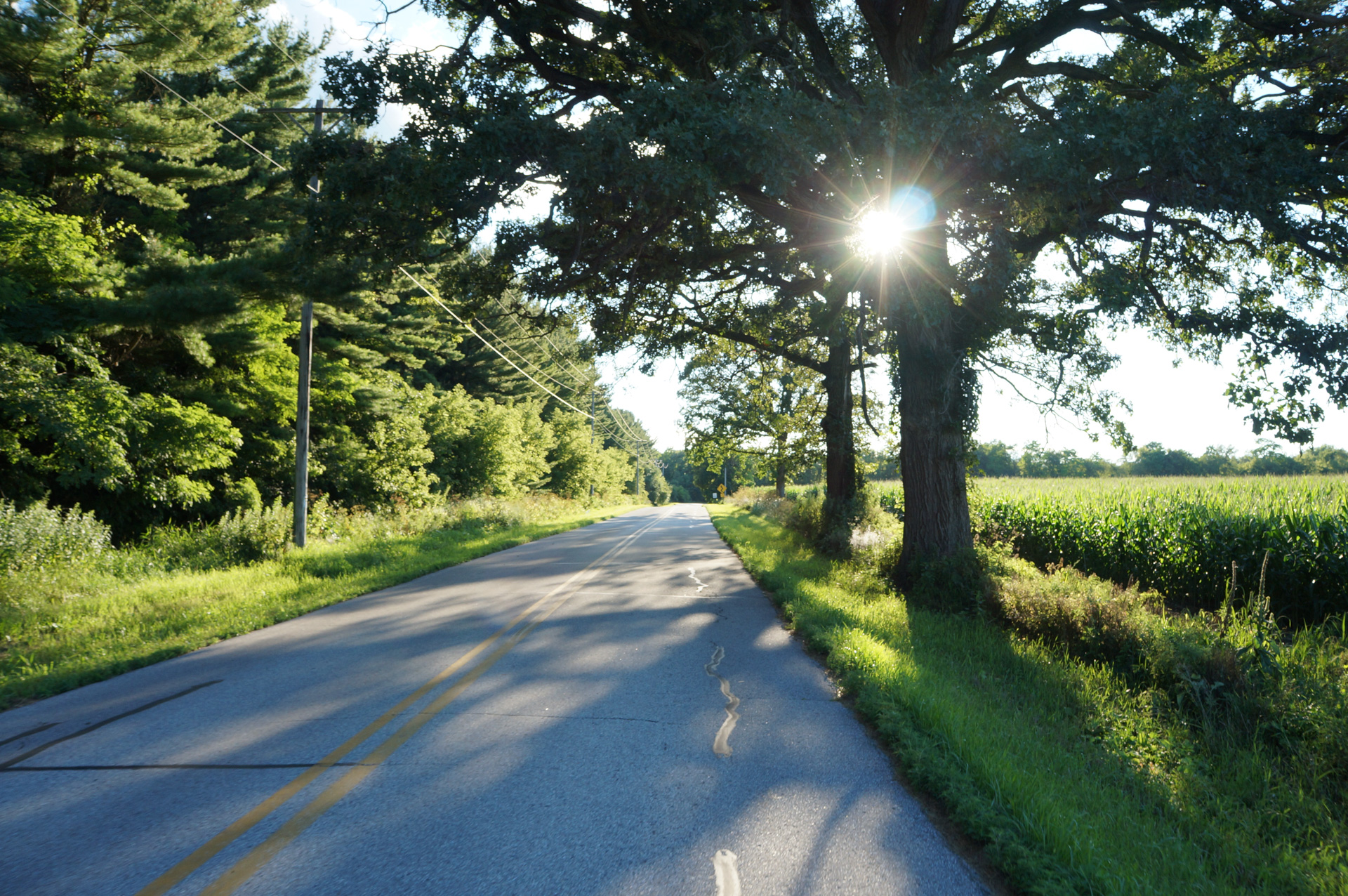 We arrived at the campsite, meeting some friends who drove up. They brought a ridiculous amount of food and provisions, so we got cracking on a fire.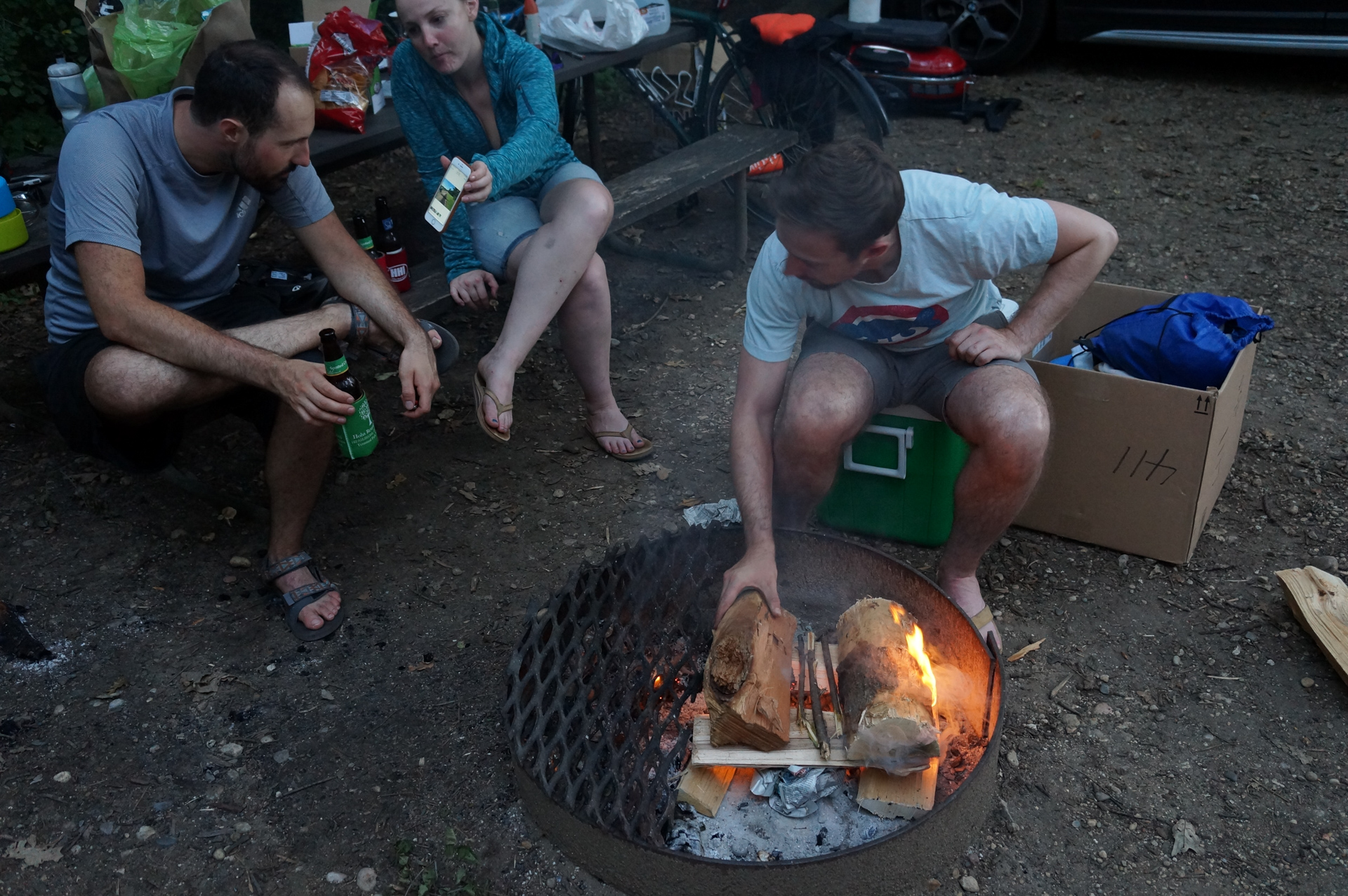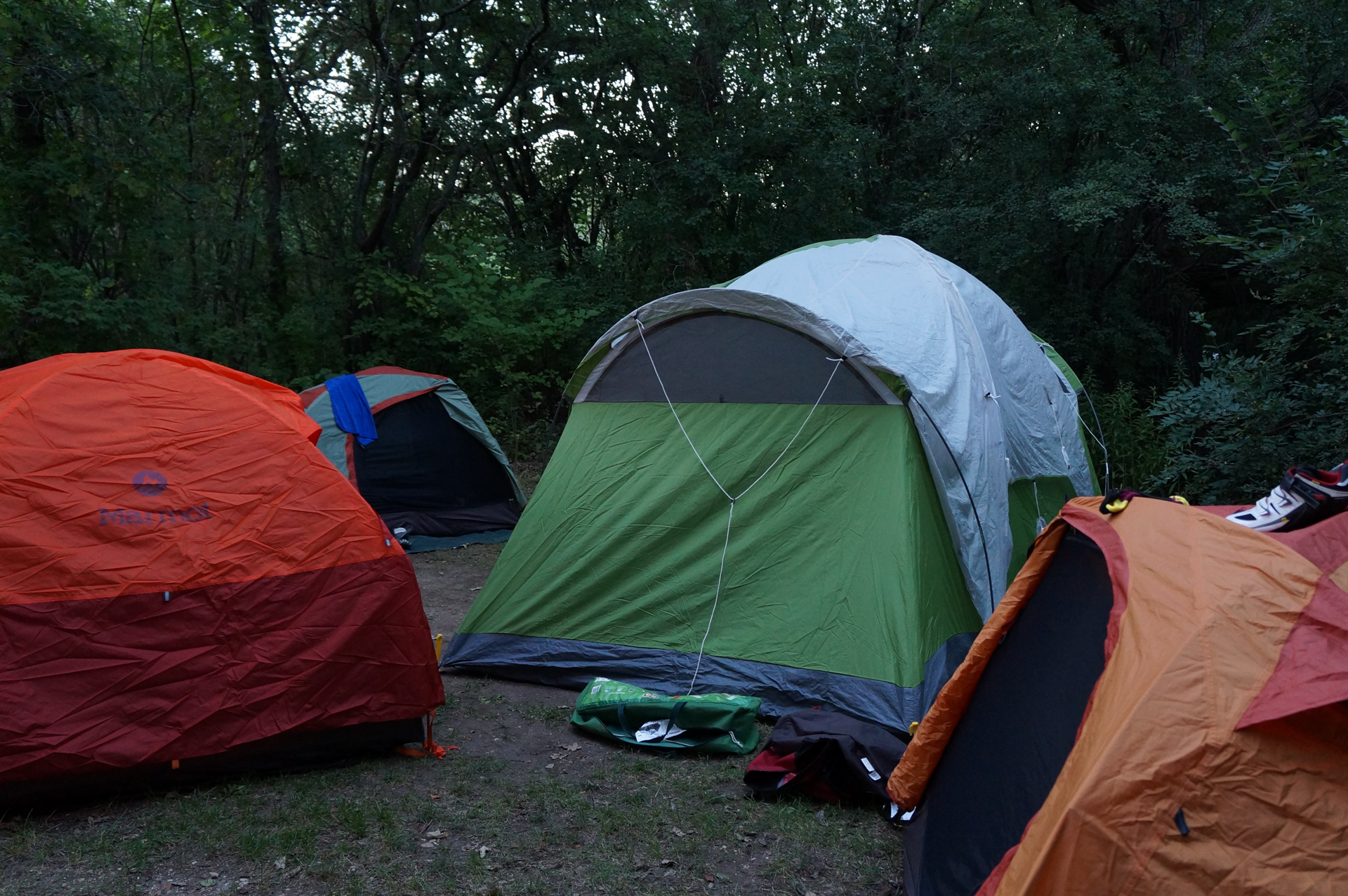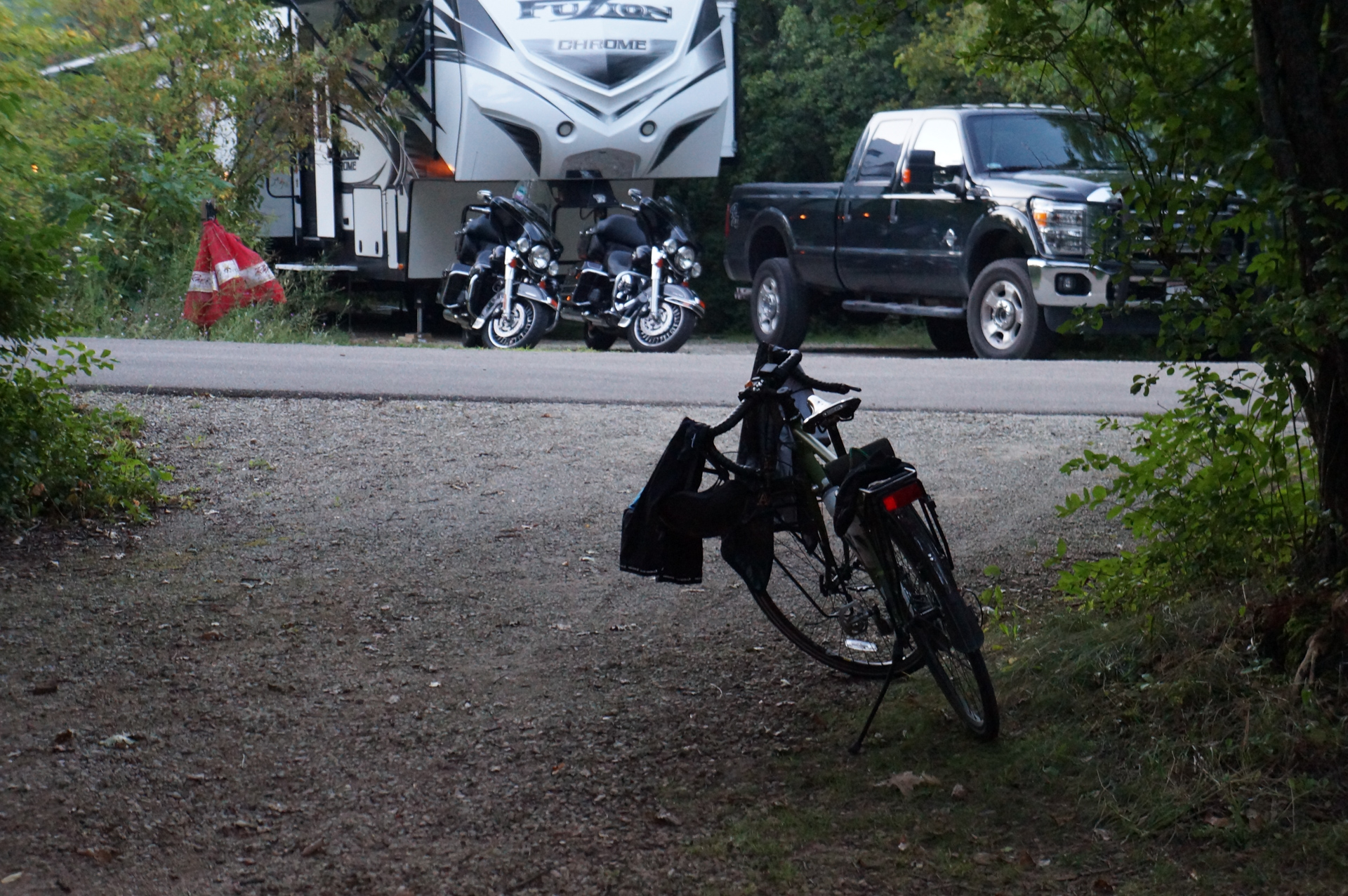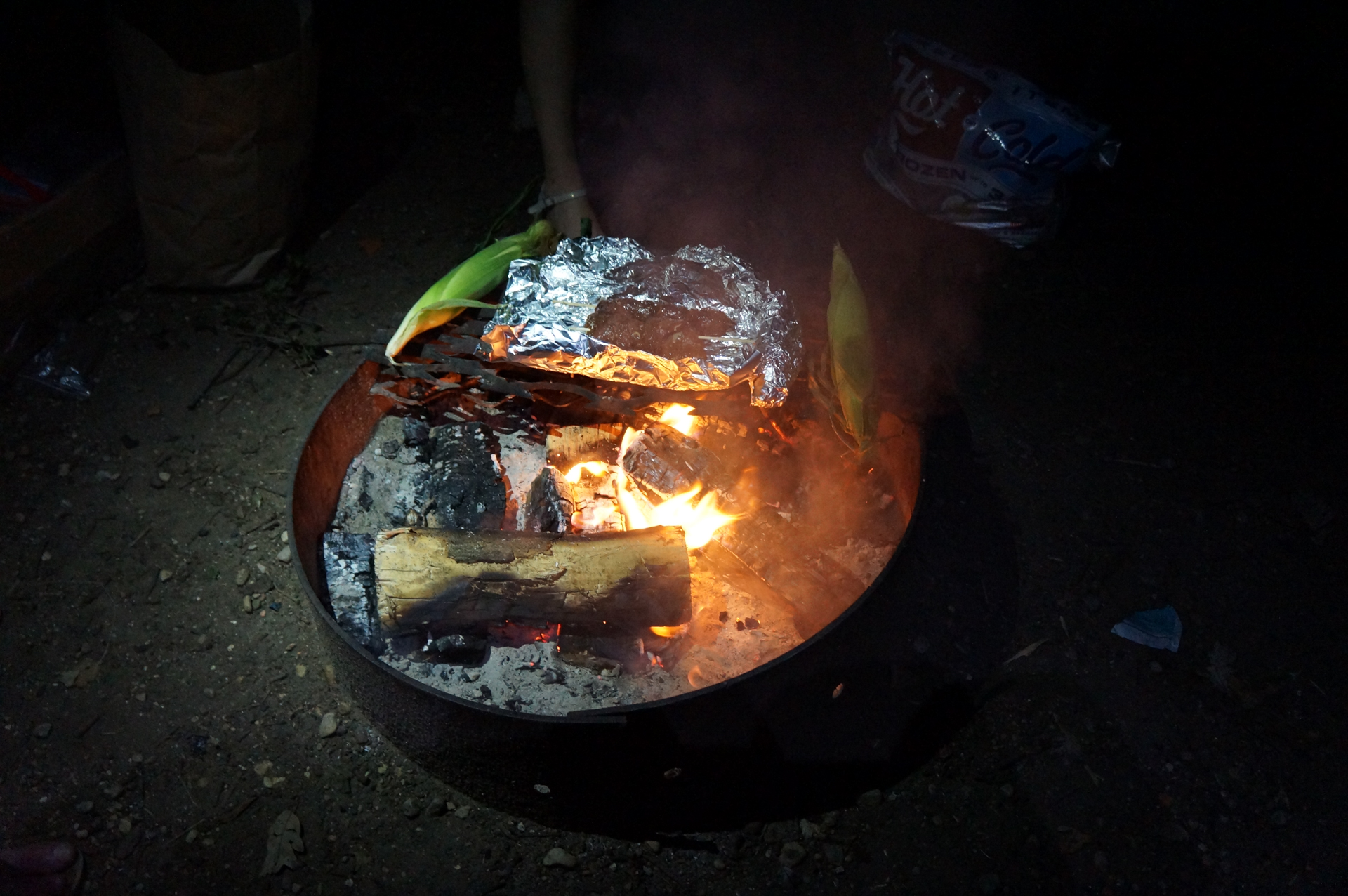 Day 2 – Kettle Moraine to Harvard, Il
To make the way home a little easier, we took a shorter route to Harvard, Illinois. Started out with some good breakfast, then got on the road.